Wood carving is a great hobby for those who enjoy working with their hands and that have great attention to detail. It is an art that takes some practice and getting used to, but nonetheless, it can be fun to simply give it a go, carve away, and create something.
Patience is key when you begin wood carving. Before you start carving something that you can be proud of, you first need to know how to properly carve wood. At Ramelson, we offer some of the best wood carving tools for beginners that can help you learn the ins and outs of carving. In this blog, our experts highlight a few pointers to ensure that you start off carving properly.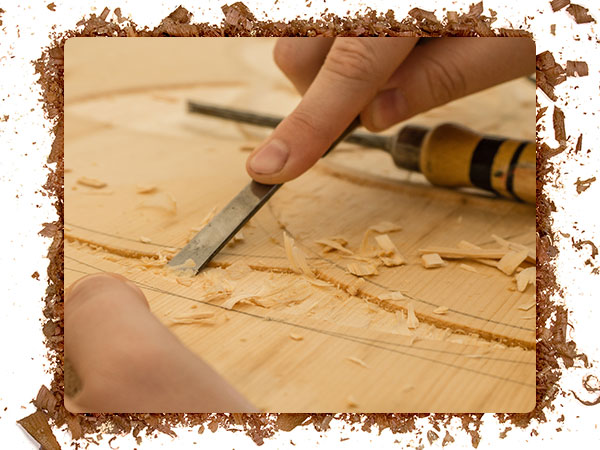 Carve in the Direction of the Grain
Once you have selected the type of wood you'll be using for carving, you should inspect the piece to determine the direction of the grain. You should always carve in the direction of the grain—along the fibers—when carving. It makes the work easier as the wood offers less resistance in this direction and also prevents the wood from splintering or tearing off. In most carving woods, the fibers are easy to see as fine lines in the wood.
Sketching your carving before you get started can go a long way. It will help you follow the lines in a more precise manner when carving and will help you achieve the design that you want to see in the end. It will also help reduce the risk of making a costly mistake that may result in disposing of the piece of wood and starting over.
Once you have the design sketched out and are ready to begin, it's helpful to begin with the contours of the design. You can use a gouge to begin carefully digging the contours. A tool with a narrower blade should be used for contouring the thinnest parts of the wood. Once the contours of the design are completed, a flat blade can be used to start adding depth.
Wood carving is not something that is meant to be rushed. Expert wood carvers don't create masterpieces in one sitting. They do it slowly but surely. Beginners should always bear and apply this kind of patience and perseverance to their projects. When carving wood, take time to think about the cuts you are making to help ensure success, not frustration.
Once you master how to carve wood properly, especially different types of carving wood, you'll be on your way to creating masterpieces of your own. At Ramelson, we have the beginner carving tools that those new to wood carving need. Shop our products today or visit our blog for more wood carving tips.